ABOUT US
Phuket Marbella Villa Rental Management Co., Ltd. offers a wide-range of services to meet your real estate needs. We offer property rentals and sales, rental management, and maintenance services.
Property Rentals
We have property rentals for villas, condominiums and apartments for your perfect escape to paradise across Phuket Island and the new beachfront villas located on Ao Nang, Krabi.
Property Sales
Imagine... spending time with your family, friends and loved ones to an idyllic getaway to your own vacation home. Let Phuket Marbella open the door to your dream property with our extensive range of villas, apartments, condominiums and new projects spread over the most beautiful areas of Phuket. We are excited to introduce our newest property: situated in Ao Nang Beach, this newly 5 star villas offer the most exclusive private retreat for your holiday in paradise.
Property Management
Having a vacation home is a full time responsibility while you are across the world. Allow Phuket Marbella to manage and market your property for rentals to others alike, and let us help you collect the return on your investment hassle-free.
Maintenance Services
Phuket Marbella has the dream team to look after your current property as if it is their very own, and we'll make sure everything in or on your property is kept in superb condition all year round.
Extra Services
Whether you are looking to buy the perfect holiday retreat in Phuket or simply looking for some high-quality Phuket villas for rentals or to sell, we can help you throughout the whole process — from financial purchase issues, home care management services, construction, travel policies, airport transfers, car and motorbike rentals and more.
OUR TEAM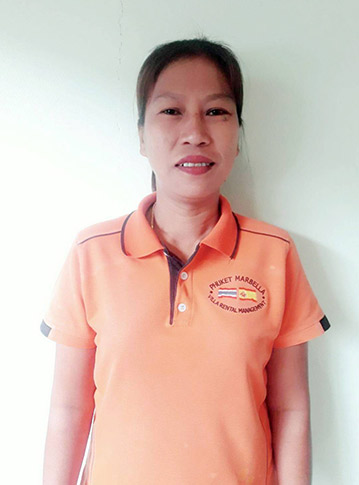 Ms. CHALITA CHALEE
(NOI)
Housekeeping Supervisor
+66 (0) 866862544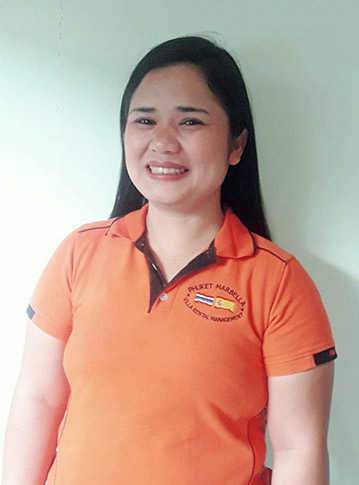 Ms. SUNITAR PHIEWLUANG
(TAR)
Garden Supervisor