Our Services
The company Phuket Marbella is ready to provide its customers with all necessary services, up to the complete management of your property.
Maid Service
Maids are available on a daily basis or part time according to owner's requirements. All houses managed by Phuket Marbella get regular visits by our Housekeeping Manager to make sure standards are respected. Extra services such as deep cleaning / ironing / cooking / babysitting can be arranged.

---
Garden Maintenance
Our team of gardeners is available for visits weekly or daily. We pride ourselves on the high standard of gardening that our staff achieves. We also offer regular visits by our Garden Manager and our Operations Manager to ensure that all is being maintained to our customer's satisfaction.

---
Swimming Pool Service
Our highly trained staff is able to provide all maintenance needed as well as regular chemical testing and balancing to ensure your swimming will be an enjoyable experience. All chemicals needed are already included in our pricing. Service is normally provided twice per week - with regular visit by our professional pool Manager who being English speaking will regularly lease with customers ensuring their complete satisfaction with our service. Mechanical repairs will be competitively quoted for by our engineers.

---
Pest Control
Our arrangement with a leading Phuket Company will assure you of a pest free villa with services provided at reasonable rates.
---
Home Renovation
Phuket Marbella is the connection of "Home Repair", "Preventive Maintenance" and "Engineering & Build up" in order to deliver superior, flexible and personalized home care service to best fit individuals' needs. Every effort will be made to match each client.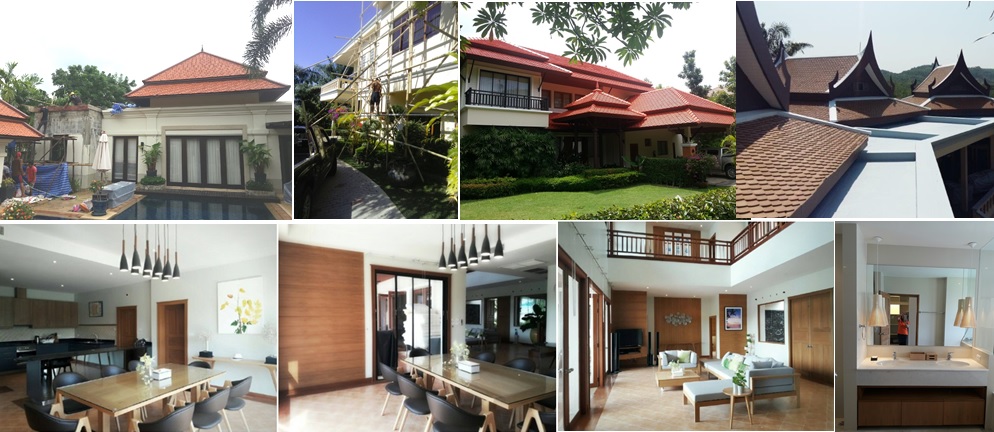 ---
Maintenance Services
Phuket Marbella has the expert team to look after your current property as if it is their very own, and we'll make sure everything in or on your property is kept in superb condition all year round.

---
Extra Service
We are able to offer competitive rates of Insurance through our relationship with a leading brokerage Company, including Homes, Cars and Travel policies. Airport transfers and car rental are offered at very competitive rates.